UPDATED FREQUENTLY -- NOW ACCEPTING QUESTIONS VIA EMAIL AND TWITTER
extra space
extra space
extra space
extra space
9/11/2020 THERE ARE MANY FACTORS THAT PLAY INTO WHY ALFRED "WEIRD AL" YANKOVIC HAS BEEN UNDERGOING MALE PREGNANCY FOR FAR LONGER THAN A NORMAL HUMAN FEMALE. MALES CAN NOT NATURALLY HAVE CHILDREN BECAUSE OF A LACK OF A UTERUS, OR A WOMB. THERE IS SIMPLY NOWHERE A BABY CAN NATURALLY GROW, SO THE FIRST PROCESS IN WEIRD AL'S MALE PREGNANCY IS GROWING A UTERUS, WHICH WOULD EXPLAIN HIS BLOATING AND WHAT APPEARS TO BE A BABY BUMP AS EARLY AS 2014. THEN, THE BABY HAS ROOM TO GROW; BUT WEIRD AL'S LACK OF OVUM, OR EGGS, IS PROBABLY MAKING YOU QUESTION, HOW IN THE WORLD DOES THE BABY ACTUALLY GROW? WELL, ITS NOT ENTIRELY IMPOSSIBLE, AS PROVEN BY WEIRD AL YANKOVIC HIMSELF. ANOTHER FACTOR OF WHY ITS TAKING SO LONG, IS THAT THE BABY HAS TO GROW AND FORM FROM JUST THE SPERM. WHEN INJECTED WITH THE RIGHT AMOUNT OF LIQUID OVUM, A BABY IS ALLOWED TO GROW IN THE MALE BODY - ALBEIT SLOWLY - AS THE TESTOSTERONE IN HIS BODY STUNTS THE BABIES GROWTH, MEANING HE NEEDS TO BE INSIDE HIS BODY LONGER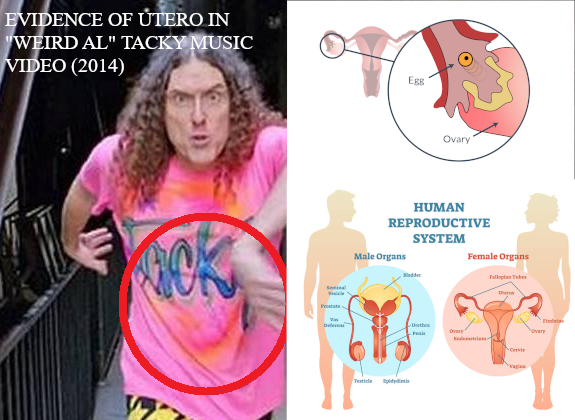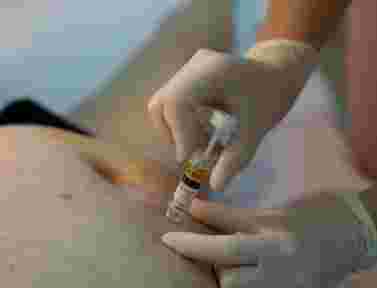 9/17/2020 THROUGHOUT "WEIRD AL" YANKOVIC'S GESTATION PERIOD (WHICH MAY LAST UP TO 8 YEARS AS OPPOSED TO THE FEMALE 9 MONTHS) YANKOVIC HAS UNDERGONE NOTICEABLE CHANGLES. HIS BODY HAIR, ONCE EXPOSED TO THE FEMALE HORMONES OF "ESTROGEN" QUITE POSSIBLY AS WELL AS "PROGESTERONE" NOW APPEARS LONG AND SILKY, AS IF HE WERE A BEAUTIFUL WOMEN. ALONG WITH HIS FEMALE HORMONE(S), YANKOVICS STOMACH AND MID TORSO AREA HAVE EXPANDED DUE TO HIS MALE PREGNANCY CAUSING BOTH PHSYICAL PAIN AND A COPIOUS AMOUNT OF STRETCH-MARKS. DUE TO THE INJECTION OF LIQUID OVUM WHICH CREATES A SUSTAINABLE ENVIRONMENT FOR A FETUS TO FORM, HORMONES WHICH AID GROWTH OF YAKNOVICS FETUS ARE PRODUCED AT AN EXTREME RATE. THIS EXPOSURE TO FEMALE HORMONE(S) MAY ALSO ACCOUNT FOR AL'S PERSONALITY AND EMOTIONS. THESE WILD EMOTIONS SUCH AS MOOD SWING AND MANIA MAY BE CHANNELED INTO AND MASKED BY HIS MUSICAL PERFORMANCES. OTHER EMOTIONS AND SYMPTOMS OF THE FEMALE HORMONE(S) MAY BE weight gain, hot flashes, anxiety or migraines. SYMPTOMS CAUSED BY PROLONGED EXPOSURE TO THE FEMALE HORMONE OR HORMONES EXCRETED FROM THE WOMB AND BRAIN DURING PREGNANCY MAY LAST YEARS.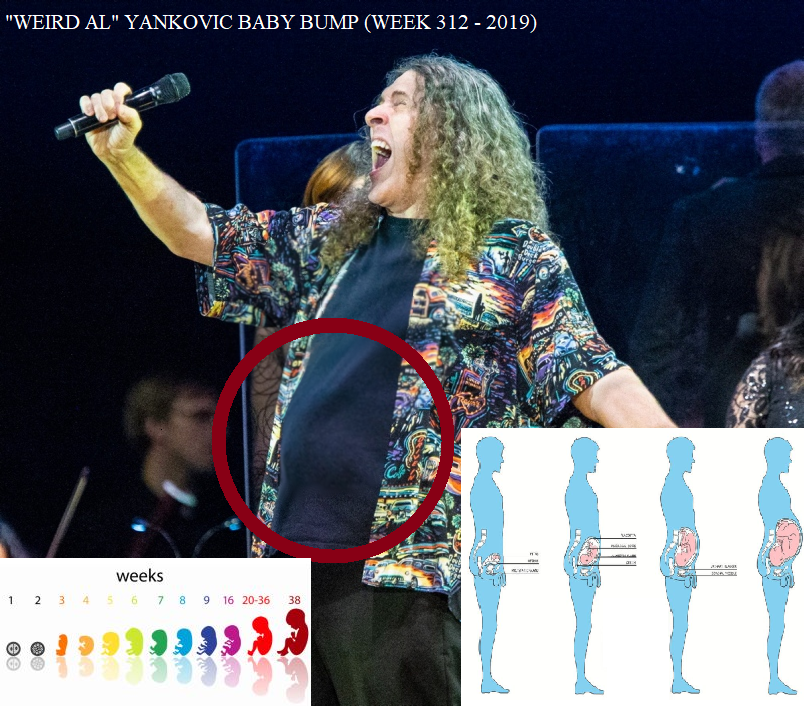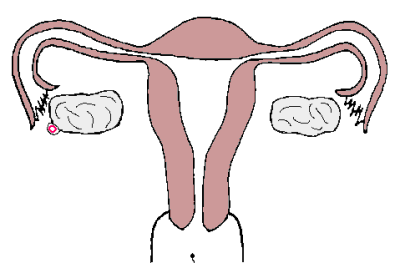 09/27/2020 "WEIRD" AL'S SILENCE ON ALL SOCIAL MEDIAS, POSSIBLY BECAUSE OF HIS STATE, MAKES IT DIFFICULT TO KEEP CONSTANT REPORTS ON HIS LEVEL OF PREGNANCY. I BELIEVE AROUND NOW HIS BUMP WOULD BE VERY DIFFICULT TO HIDE FROM MOST PEOPLE, PERFECTLY ALIGNED WITH THE RAPID SPREADING OF "COVID-19" IN AMERICA. I BELIEVE FULLY IT IS A COINCIDENCE, AS BLAMING A WORLDWIDE PANDEMIC ON ONE MAN'S PREGNANCY IS FAR TOO CRAZY OF A THEORY WITH NO BACKING. ALTHOUGH I HAVE MY THOUGHTS ON THE SPREAD OF THIS VIRUS, I WILL KEEP THIS WEBSITE FOCUSED ON ONE TOPIC AND ONE TOPIC ONLY (AL'S PREGNANCY/THE EVENTUAL BIRTH OF HIS CHILD). HAVE YOU EVER FOUND IT SUSPICIOUS THAT THERE IS ABSOLUTELY NO CONCRETE EVIDENCE THAT "WEIRD AL" YANKOVIC'S WIFE WAS EVER PREGNANT, AND YET THEY HAVE A DAUGHTER? I BELIEVE THAT, ALTHOUGH HE'S BEEN PREGNANT SINCE 2015, HE WAS PREGNANT AGAIN BEFOREHAND FROM AT MOST 1988 TO HER BIRTH IN 2003. NINA YANKOVIC SHARES A STRIKING RESEMBLANCE TO HER FATHER, MORE SO THAN HER MOTHER, BECAUSE MOST OF HER FORMATION IN THE WOMB WAS THANKS TO AL'S SPERM, AND LESS SO BECAUSE OF SUZANNE YANKOVIC'S LIQUEFIED OVUM, VS IF SUZANNE HAD BEEN PREGNANT, WHICH SHE HAD CLEARLY NOT BEEN. I BELIEVE THIS EXPERIMENT BY THE GOVERNMENT, DESPITE BEING SUCCESSFUL ONCE WITH NINA YANKOVIC, IS STILL UNDER HEAVY CONSTRUCTION. I'M UNSURE WHEN THIS METHOD OF REPRODUCTION WILL BE AVAILABLE TO THE PUBLIC, OR IF IT EVER WILL, BUT PERHAPS ONE DAY, MEN OTHER THAN ALFRED WILL BE ABLE TO EXPERIENCE PREGNANCY AS WELL
extra space
10/29/2020 HELLO LOYAL WEIRDALMPREG READERS. I APOLOGIZE FOR THE MONTH MY SITE HAS BEEN OFFLINE. IT APPEARS MY WEBSITE HAS BEEN ATTACKED IN AN ATTEMPT AT ITS REMOVAL. I BELIEVE IT MAY HAVE BEEN DUE TO "WEIRD" AL'S WEIRD AL-ITES(WHAT I CALL "WEIRD" AL FANS.). WHITE KNIGHTS ATTEMPTING TO SHUT DOWN ANYTHING THAT SLANDERS THEIR FAVORITE ARTIST, THEIR IDOL, THEIR GOD. BUT I AM DETERMINTED TO PERSIST. I REFUSE TO LET THE LIKES OF THEM SILENCE THE VOICE OF THE PEOPLE: WWW.WEIRDALMPREG.COM. CONTINUE TO SHARE MY WEBSITE WITH FAMILY AND FRIENDS.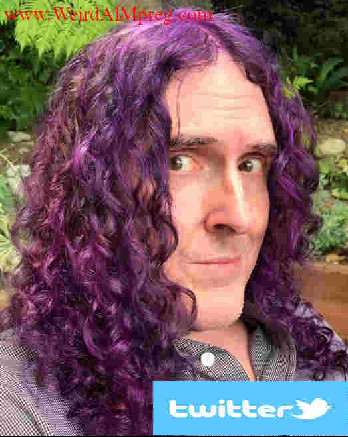 11/1/2020 "WEIRD" AL YANKOVIC HAS RECENTLY POSTED A PHOTO OF HIS NEWLEY-DYED PURPLE HAIR. THIS SUDDEN AND IMPULSIVE DECISION MAY HAVE BEEN FUELED BY PREGNANCY-RELATED MOOD SWINGS.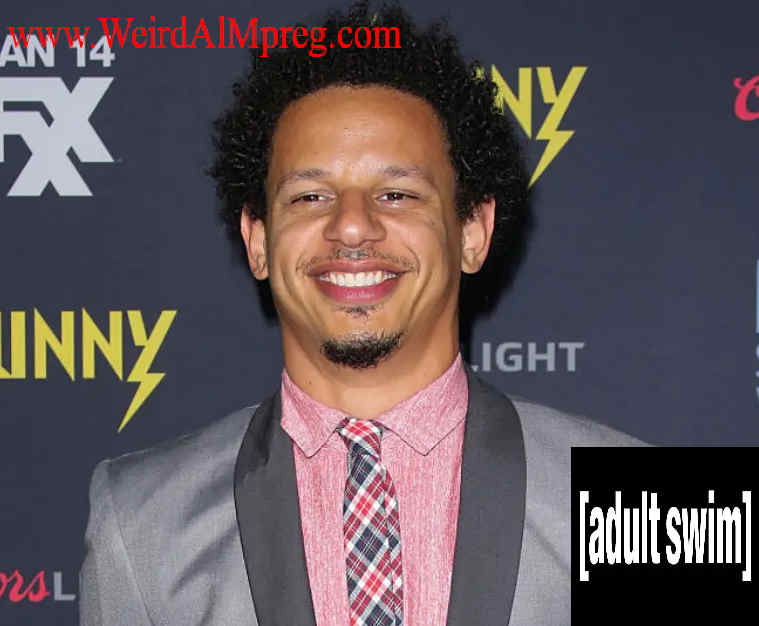 11/5/2020 "WEIRD" AL YANKOVIC MADE AN APPEARANCE ON ADULT SWIM'S "THE ERIC ANDRE SHOW" SEASON 5, EPISODE 3. AT 10 MNUTES AND 53 SECONDS YANKOVIC IS SEEN STATING "MY WORK HERE IS DONE.". THOUGH I DO NOT KNOW WHAT THIS IS REFERRING TO, I NOTICE THE LOWER HALF OF YANKOVIC'S BODY IS SHROUDED IN DARKNESS AS THE CAMERA QUICKLY PANS UP TO HIS FACE, ALMOST AS IF THEY WERE RECORDING ON BORROWED TIME- NEEDING TO QUICKLY DRAW THE ATTENTION AWAY FROM YANKOVIC'S BELLY AND BRINING IT TOWARD HIS FACE... THIS LEADS ME TO BELIEVE AL'S WATER IS CLOSER TO BREAKING THEN WE THINK. THIS MAY BE AN ANSWER TO THE QUESTION WE ARE ALL ASKING: IF "WEIRD" AL HAD THE TIME TO MAKE AN APPEARANCE ON "THE ERIC ANDRE SHOW", WHY WAS A FULL INTERVIEW NOT CONDUCTED? WHAT DOES AL HAVE TO HIDE FROM THE PUBLIC? THOUGH THE SHOW SEEMS TO BE A SATIRE PARODY BASED ON REAL REALITY SHOWS, QUESTIONS ARE STILL ASKED AND ANSWERS ARE STILL GIVEN. PERHAPS AL WAS WORREID HIS PREGNANCY MAY COME UP IN THE FORM OF A JOKE TOLD BY THE HOST? DUE TO MALE PREGNANCY TAKING LONGER THAN THE NORMAL FEMALE PREGNANCY (MANY YEARS) I BELIEVE IT IS SAFE TO ASSUME THE CYCLES OF PREGNANCY TAKE LONGER THEMSELVES ASWELL. WHEN AL'S WATER BREAKS, THE PAIN OF THE AMNIOTIC SACK BURSTING MAY LAST THROUGHOUT THE REST OF THIS. THE AMNIOTIC SACK IS THE FLUID-FILLED SACK THAT CONTAINS AND PROTECTS A FETUS IN THE WOMB. DUE TO "WEIRD" AL'S LACK OF A WOMB, HIS BODY HAD TO PROVIDE AN ARTIFICIAL SACK. THIS MEANS WHEN HIS SACK, OR "WATER", BREAKS, IT MAY BE ESPECIALLY PAINFUL. I BELIEVE THIS IS DUE TO HAPPEN SOON, STAY TUNED WEIRDALMPREG FANS.
extra space
extra space
11/15/2020 IT HAS COME TO MY ATTENTION THAT MANY VIEWERS BELIEVE THE WAY I PUNCTUATE "WEIRD" AL YANKOVIC'S NAME IS INCORRECT. I AM AWARE HIS NAME IS "WEIRD AL" YAKNOVIC (I PREVIOUSELY HAVE REFERRED TO HIM AS SUCH.). IT IS A PURPOSEFUL PLAY ON WORDS, I BELIEVE AL IS "WEIRD" DUE TO HIS MALE PREGNANCY, RATHER THAN DUE TO THE WACKY NATURE OF HIS SONGS. STAY TUNED, WEIRD ALLIES. YES. "WEIRD" AL LIES. LIES ABOUT THE STATE AND EXISTENCE OF HIS PREGNANCY. AS TIME GOES ON YANKOVIC WILL INEVITABLY NEAR THE END OF HIS UTERINE CYCLE. I BELIEVE THERE WILL BECOME A POINT THAT AL'S CHILD-BEARING STOMACH WILL GROW TOO BIG TO HIDE. NO GIRDLE OR BELT CAN HIDE THE SECRET "WEIRD" AL YANKOVIC IS HIDING FROM THE PUBLIC. KEEP YOUR EYES PEELED.
extra space
extra space
11/25/2020 IT IS SAFE TO SAY THAT AL'S PREGNANCY MAY NOW BE EXTREMELY NOTICEABLE. THE LAST PHOTO POSTED ON YANKOVICS TWITTER (pURPLE HAIR AL) PURPOSEFULLY SHOWS ONLY HIS HEAD; LEAVING HIS PREGNANT BELLY OUT OF SIGHT. . . NO GIRDLE NOR "CHEST BINDER" CAN HIDE HIS LEVEL OF PREGNANCY. . . THOUGH AL IS NOT OBLIGATED TO POST PHOTOS OF HIMSELF, IT DOES SEEM ODD THAT HE LEAVES HIS LOWER HALF OUT.

11/29/2020 WEIRDALMPREG NOW HAS A SUBREDDIT: https://www.reddit.com/r/WeirdAlMpreg/ . BE SURE TO SUBSCRIBE TO NEVER MISS AN UPDATE.
extra space
extra space
extra space
12/27/2020 I'M SURE YOU HAVE ALL REALIZED THAT I HAVE NOT BEEN UPDATING THE SITE. I REGRET TO INFORM I HAVE BEEN INFECTED WITH SOME TYPE OF VIRUS. NOT THE "CORONA" COVID-19 VIRUS, BUT SOMETHING DIFFERENT. I HAD RECEIVED SEVERAL THREATENING EMAILS FROM A POSSIBLY FAKE GOOGLE EMAIL ADDRESSES THE DAY BEFORE I FELL ILL. I SUSPECT SOMEONE MAY BE TRYING TO SILENCE ME. POSSIBLY "WEIRD" AL, OR HIS TEAM? I WILL UPDATE AGAIN WHEN I HAVE TIME. THANK YOU FOR STICKING WITH ME, "AL" THEORISTS. A LATE HAPPY HOLIDAYS TO YOU ALL.
1/11/21 AT 5:06 PM ON DECEMBER SECOND 2020, WEIRD AL POSTED A CONGRATULATORY POST TO MR ALEX WINTER FOR HIS MOVIE TITLED "THE ZAPPA MOVIE" ON HIS TWITTER. IN SAID POST, HE SAID THE FOLLOWING "Congrats to @Winter on the @ZappaMovie - a labor of love, and it definitely shows. The definitive Zappa doc. If you're a fan, it's required viewing". THE PHRASING "A LABOR OF LOVE", COULD BE TEASING AT THE POSSIBILITY OF "WEIRD" AL MAKING HIS PREGNANCY PUBLIC. OR PERHAPS, IF HE LEGALLY IS UNABLE TO ANNOUCE SUCH A THING, A LITTLE HINT OR NUDGE TOWARDS THE ALITES WHO KNOW THE TRUTH?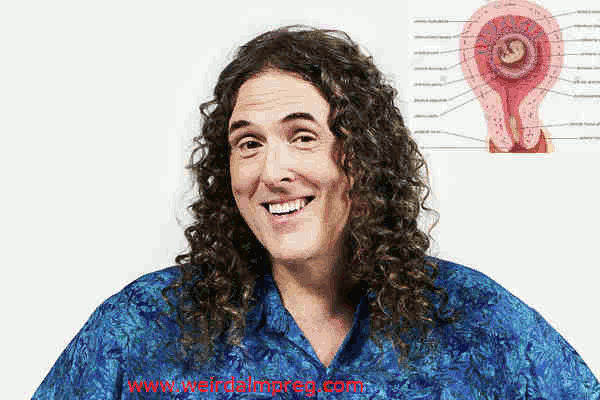 2/12/21 FELLOW ALITES, I'M PLEASED TO ANNOUNCE THAT I HAVE BEEN INTERVIEWED BY PODCAST CREATORS "ASHES TO ASHES", FROM ALL THE WAY DOWN IN AUSTRALIA. IT FILLS ME WITH JOY KNOWING THAT OUR THEORY HAS REACHED SO FAR ACROSS THE EARTH, AND I CAN ONLY HOPE IT CONTINUES TO REACH THE EARS AND HEARTS OF PEOPLE ALL OVER THE EARTH. HAPPY FEBRUARY 12TH EVERYBODY.
3/25/2021 I APOLOGIZE FOR THE LACK OF UPDATES. AS YOU CAN SEE, OUR LAST POST WAS SCHEDULED FOR FEBRUARY 12TH, AND ONLY UPLOADED TODAY. I SUSPECT HACKERS, TROLLS, AND OTHERWISE UNTRUSTED BEINGS ARE TRYING TO HALT THE PROGRESSION OF THIS WEBSITE. I'M NOT WORRIED, AS THE SPIRIT AND WILL OF MY THEORY WILL LIVE FAR PAST THIS WEBSITE, OR THE INTERNET. DON'T LET DIRTY PEOPLE TRY TO BRING YOU DOWN. WAMP OUT.
4/16/2021 THE ARTIFICIAL ESTROGEN PUMPING THROUGH AL'S VEINS IS CONSTANTLY AT WAR WITH THE NATURAL TESTOSTERONE PRODUCED BY AL'S TESTES. ARTIFICIAL ESTROGEN IS BOTH ESSENTIAL AND NECESSARY TO HOST A WOMB. AL MAY RECIEVE HIS ESTROGEN THROUGH A NUMBER OF METHODS; ESTROGEN CAN BE INGESTED VIA PILL, GEL, SHOT, OR PATCHES. IT IS CURRENTLY NOT KNOWN HOW MUCH ESTROGEN AL NEEDS TO HOST HIS WOMB. IT IS POSSIBLE THAT AL IS IN CONSTANT NEED OF ESTROGEN AND GETS HIS "FIX" THROUGH DESCRETE ESTROGEN PATCHES APPLIED TO OUT OF SIGHT AREAS SUCH AS THE UNDERARMS, THIGHS, BUTTOCK, OR BACK IN ORDER TO HIDE HIS BIG SECRET.
5/28/2021 RECENTLY, "WEIRD" AL YANKOVIC, AKA ""@alyankovic" ON TWITTER HAS POSTED SEVERAL "TWEETS" ABOUT FOOD. THE FIRST, POSTED ON 05/09/2021 BEARS AN IMAGE OF "PULLED PORK LEMONADE" WITH THE CAPTION "Ugh, my least favorite flavor.". THIS STRANGE FLAVOR COMBINATION MAY BE DUE TO PREGNANCY CRAVINGS, A PHENOMENON WHICH NATURALLY OCCURS IN WOMEN AS EARLY AS 5 WEEKS INTO PREGNANCY. DUE TO THE NATURE OF AL'S PREGNANCY, THIS EFFECT AND MANY OTHERS THROUGHTOUT HIS PREGNANCY MAY BE DELAYED. THOUGH I CANNOT CONFIRM IF AL IS REFERRING TO HIS PREGNANCY CRAVINGS, IT IS HIGHLY LIKELY.
6/17/2021 DUE TO SEVERAL ISSUES WITH MY SITE HOSTING, THE LAST TWO "WEIRD" AL MALE PREGNANCY UPDATES FAILED TO UPLOAD. I APOLOGIZE FOR THIS. BIG CHANGES WILL BE COMING TO WWW.WEIRDALMPREG.COM . STAY TUNED.
6/17/2021 (1:43 AM) @alyankovic ON TWITTER.COM POSTED A PHOTOGRAPH OF THE PASTRY KNOWN AS RASPBERRY BEIGNETS. TITLED "The kind youfind in a second hand store?". THOUGH I AM NOT SURE IF THIS IS A REFERENCE TO ONE OF "WEIRD" AL'S SONGS, I AM SURE THAT THE INGREDIENTS USED TO HARBOR AL'S WOMB (AS WELL AS THE PROCESS OF PREGNANCY) ARE CAUSING PREGNANCY FOOD CRAVINGS. THE AVERAGE 60 YEAR OLD WOULD NOT BE CRAVING PASTRIES AT NEARLY 2 IN THE MORNING, BUT, THE AVERAGE PREGNANT WOMAN OR MAN MAY FIND A 2:00 AM SNACK ALLURING DUE TO PREGNANCY CRAVINGS.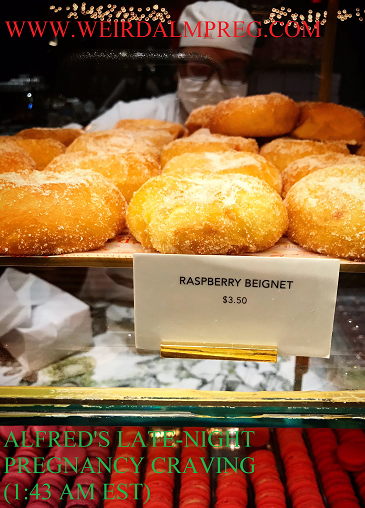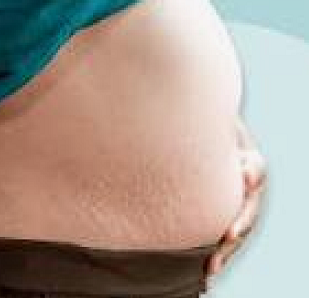 8/23/2021 IVE DISCOVERED TODAY, OF RECENT "WEIRD AL" MERCHANDISING. ONE OF WHICH SHOWS MR. YANKOVIC STANDING, ENLARGED HEAD, WITH AN ACCORDION TO COVER HIS ABDOMEN. THE OTHER, A "SIMPSONS" BRAND FIGURE, YELLOWED SKIN AND GREEN SHIRT, ACCORDION ALSO CONVENIENTLY HELD AT HIS LOWER ABDOMEN. I BELIEVE AL, IN AN ATTEMPT TO STAY TRUTHFUL TO HIS FANS, MADE HIS MERCHANDISE "CENSOR" HIS SWOLLEN TUMMY. I WILL NOTE THAT THE "SIMPSONS" FIGURE HAS A REMOVABLE ACCORDION, BUT IT COULD BE THE FAULT OF THE COMPANY, WHICH MR. YANKOVIC MAY NOT HAVE HAD CONTROL OVER. THE AVERAGE FEMALE'S STOMACH EXPANDS GREATLY THROUGHOUT PREGNANCY. THOUGH THE NATURES OF MALE PREGNANCY ARE MYSTERIOUS AND UNKNOWN, IT IS SAFE TO ASSUME THAT IF AL IS HARBORING A SINGLE CHILD, HIS STOMACH-GROWTH-RATE WOULD BE THAT OF A NORMAL HUMAN WOMAN. THE DIRECT CENSORSHIP OF OLD MAN ALFRED'S STOMACH SHOWS THAT "WEIRD" AL HAS SOMETHING TO HIDE.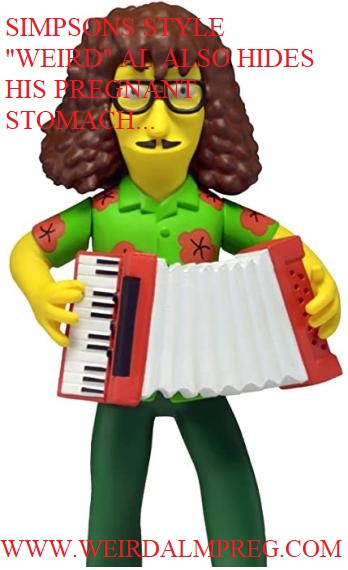 8/24/2021 BE SURE TO FOLLOW THE OFFICIAL WEIRD AL MPREG TWITTER ACCOUNT https://twitter.com/weirdalmpreg
QUESTION AND ANSWER - 8/30/2021
QUESTION: "Why was "Weird Al" Yankovic not featured on Kanye West's #DONDA"?
ANSWER: THERE ARE MANY POSSIBILITIES. IT US UNSAFE FOR PREGNANT PEOPLE TO TRAVEL WITH THE RECENT SURGE OF THE DELTA VARIANT. ANOTHER MAY BE THAT THE FELLOW CELEBRITIES DO NOT APPROVE OF HIS MALE PREGNANCY.
QUESTION: "When's the baby coming?"
ANSWER: IT IS UNKNOWN. MALE PREGNANCY IS EXPERIMENTAL AND MAY TAKE SEVERAL MORE YEARS TO COME TO COMPLETION. THERE IS EVIDENCE OF AL'S PREGNANCY DATING AS FAR AS 2014.
QUESTION: "Is it[AL'S FUTURE BABY] gonna be a girl or a boy?"
ANSWER: THE GENDER OF AL'S FUTURE SPAWN IS UNKNOWN. ONLY TIME WILL TELL.
QUESTION: "Why"
ANSWER: THOUGH I CANNOT SPEAK FOR AL HIMSELF, THERE ARE MANY POSSIBLE REASONS. TO ADVANCE THE TECHNOLOGY, PERSONAL GAINS, TO EXPERIENCE THE JOYS OF PREGNANCY, OR POSSIBLY, TO FURTHER ENHANCE HIS "WEIRD" STATUS. /p>
9/7/2021 THIS IMAGE FEATURES AL STANDING NEXT TO THE CHARACTER "PLEX" FROM "YO GABBA GABBA", AN AMERICAN LIVE-ACTION/PUPPET EDUCATIONAL, MUSICAL CHILDREN'S TELEVISION SERIES. I BELIEVE IT IS NO COINCIDENCE THIS CHARACTER WAS PLACED NEXT TO MR. YANKOVIC, INSTEAD OF THE OTHER POSSIBLE CHARACTERS (FOOFA, TOODEE, MUNO, BROBEE, ECT.) "PLEX" FEATURES A YELLOW ROBOTIC CHARACTER, WITH A BLACK SPEAKER ABOVE A SMALL DOOR PLACED ON HIS STOMACH. SUSPICIOUSLY IN THE SAME PLACE A BABY BUMP WOULD FORM. A DOOR, SIGNIFYING THE WOMB A BABY WOULD FORM IN AND BE BIRTHED FROM. HE WAS WITH NO DOUBT DESIGNED WITH FE/MALE PREGNANCY IN MIND. HIS PLACEMENT NEXT TO ALFRED YANKOVIC (WHO IS COVERING THE SAME AREA ON HIS BELLY THAT "PLEX" HAS HIS DOOR CONTRAPTION) IS NO ACCIDENT.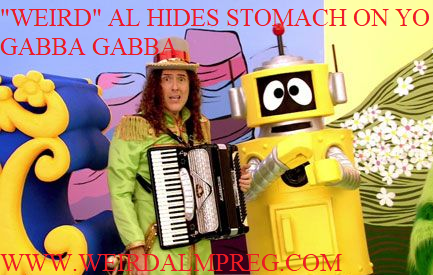 /p>

10/17/2021 IN THIS PHOTOGRAPH "WEIRD" AL YANKOVIC SITS ATOP HIS STAR WITH HIS TWO CHILDREN, HIS DAUGHTER, "NINA YANKOVIC", AND HIS SOON-TO-BE-BORN BABY. IT IS CLEAR THAT AL WAS NOT READY FOR THIS PICTURE, AS HIS HANDS AND ARMS ARE CLEARLY ATTEMPTING TO OBSTRUCT HIS STOMACH. THOUGH IT IS UNKOWN IF NINA IS AWARE OF HER FATHER'S PREGNANCY, ONE CAN SUSPECT HIS ENTIRE FAMILE IS AWARE. HIS ATTEMPT AT STOMACH OBSTRUCTION CANNOT HIDE THE TRUTH! WEIRD AL YAKNOVIC: THE WORLD KNOWS YOU ARE PREGNANT!